Rocky Bergen (@rockasoo)
I'll be producing the complete sprite and character set for Super Mario Bros. 3 over the next few months.
For the purposes of the challenge, I will attempt to create all the graphics required to create World 1 (Levels 1-8).
I will post updates over at my blog at: rockybergen.com
Mark D. Overholser (@MarkO_)
I want to continue my Apple ][, ( and thinking of CoCo too ) Game Networking..
See http://retrochallenge.markoverholser.com/
I am still "messing" with the Uthernet II card and getting a working network library for gaming…
For the CoCo, I bought some WizNet 5100 Modules back in 2012, so I could Rig Up a CoCo NIC, or I have some Lantronix UDS-10 Modules that could be used also, on the CoCo or the Apple ][ ( or the C64 )…
At some point I would like to reverse engineer Dungeons of Daggorath and make a Network aware version, and port it to the Apple ][ and the C64.. I would like to think that there are a Apple and Commodore game players that would love to attempt Dungeons of Dagorath on their native hardware, and being able to play a networked version would be all the better…
Matteo Trevisan (@Toolkitman)
http://mattechnology.blogspot.it/p/burroghs-pc-raspberry-pi-paper-case_10.html
http://mattechnology.blogspot.it/2016/08/apple-e-raspberry-pi-out-of-box.html
In my retrochallenge entry i want to participate with these two my invention: Apple //e Raspberry Pi in paper case and Burroughs Pc raspberry pi in paper case, they are built over a Raspberry pi development Platform computer and an Operative System and Case i have built by myself. They works like the real machine like you can see here in my blog.
Also this software for apple // i have programmed:
APPLE ][ CALCULATOR: this is an automatic calculator programmed by me in Applesoft Basic language for Apple ][ series machines:
http://mattechnology.blogspot.it/2016/05/apple-calculator-programmed-by.html
APPLE ][ NOTEPAD: this is a notepad programmed by me in Applesoft basic for Apple ][ series machines.
http://mattechnology.blogspot.it/p/apple_26.html
APPLE ][ E PASSWORD STORAGE: This is a password storage programmed by me in Applesoft basic for Apple ][ series machines.
http://mattechnology.blogspot.it/p/apple_92.html
Sean McNamara (@apple2europlus)
This will be my first Retrochallenge, so I'm feeling excited 🙂
My project is an Apple ][ europlus refurbapalooza as I have several europluses (europli?!) in various states of disrepair. Most have blown PSU capacitors, and at least one has other non-PSU-related issues. Most of them have also been rigged up with other PSUs at one time or another.
So I'm planning on doing a census and re-uniting the europluses with model- and date-appropriate PSUs, replacing the blown capacitors, and trying to identify any other issues. General cleanup, keyboard testing, etc., will also feature.
http://apple2.europlus.zone/category/retrochallenge/
Micheal H. McCabe (@paleoferrosaur)
I guess I'm just a glutton for punishment. Please register Paleoferrosaurus (paleoferrosaurus.com) as an entrant in the 2016/10 Retrochallenge.
This year's project will involve spacecraft simulation on retro hardware including the Apple II Plus. With any luck, I might actually finish something!
Paul Robson (@agkdev)
My October RC is at http://cosmaccoinop.blogspot.co.uk/ and is an attempt to recreate Joseph Weisbecker's prototype CoinOp which is derived from early RCA prototype 1801/1802 computer work (which led to the Cosmac VIP and Elf systems).
THIS JUST IN…I'm not going to have the time to do my original project, so can I
change?
http://ecs8008.blogspot.co.uk/
Kyle Owen
https://github.com/drovak/hpcalcpdp8
I wrote an HP-35 and HP-45 simulator for PDP-8, and just announced it on cctalk. Figured I'd give it a go here too. I can probably take some pictures of it working on the original hardware in the next few days, but here it is working in SimH and the PDP-8/E Simulator.
equant (@Grackle68k)
I will embark on blogging a goalless but retro-focused month. Likely to include performing collection inventory/census tasks, and a small hardware or software project.
Scott Lawrence (@yorgle)
http://geodesicsphere.blogspot.com
My project this time around is to work on the RC2014 Z80 computer. I have mine and have made some hardware modifications to it already to give it 64k of ram, and software-switchable ROM. I also have already added a second serial port and have built a SD interface to plug into that serial port. I've also made a full emulator for the system.
My goals for the month are
Finish my SD-Serial firmware, both in the emulator and for the real hardware
Finish up my loader boot rom for the RC2014, where you can select a file on the SD card to load into RAM, then switch to that
Hopefully port/mangle/create the necessary boot files to boot CP/M on it
Goals are pretty high up there, but I've done a bunch of work (down the wrong path) for the first two items, so I have a lot to rewrite. And I'm not sure I can get CP/M going on it in the timeframe, but we'll see.
😀
(I know it's not really a retro computer, being that it is new hardware, but it fits with the spirit of the competition.)
Mark Wickens (@urbancamo)
http://www.wickensonline.co.uk/rc2012sc/
So, what to do this time round? Well, I haven't made my mind up yet, but that's OK! What I want to do this time is to have fun and not set myself some grandiose goal that will just act like a pair of concrete boots.
Some thoughts:
Play and document an indie game a day on the ZX Spectrum.
Write some BASIC for the ZX81.
Do something with comms and a Raspberry PI with the Tandy TRS80 102/200s.
Run a VAXstation 4000 again for a month.
Use my DEC 3000/600 for something purposeful.
Outdoor computing from as many different scenarios/systems as I can muster.
Document the setup of an emulator for an unusual system – OpenGenera springs to mind!
Some complete last-minute curve ball – the most likely.
At the moment I'm attempting to downsize so it may be that I use one or more systems that I'm planning on eBay'ing soon.
Best of luck to all those who are joining the fun this October!
John W. Linville (@JohnWLinville)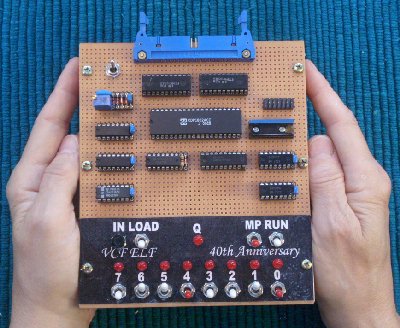 http://retrotinker.blogspot.com
I have had a soft spot in my head (or is that heart?) for the COSMAC ELF ever since I first learned of it years ago. The wire-wrapped construction, the front panel switches, the blinkenlights — what's not to love? We won't even mention the…"unusual"…architecture of the CPU… 🙂
Anyway, I managed to win a VCF-ELF kit in the auction at VCFMW 11, so now this seems like the perfect project for Retrochallenge 2016/10! I've done plenty of electronics projects in the past, including retro computer builds. But, I've never done any wire-wrapped builds until now. This should be fun…wish me luck!
Spencer Owen (@ZXSpectROM)

Essentially the only challenge I will be setting myself is to complete what I totally failed to complete back in the January competition
(http://www.wickensonline.co.uk/retrochallenge-2012sc/rc201601-entrants-list).
Back then I planned on turning my Z80 based RC2014 computer I built for the 2014 challenge in to a working clone of either a Sinclair ZX80, ZX81, ZX Spectrum or Cantab Jupiter Ace. I got as far as designing a module for the ZX81 option, but totally ran out of time (http://rc2014.co.uk/1052/retro-challenge-2016-my-dog-ate-my-homework) to go any further. I have kept that project on ice since then, and this October will be a great opportunity to turn up the heat and defrost it.
Michael Mulhern (@the_jongleur)
http://www.jongleur.co.uk/blogs/programming/retrochallenge-201610-applesoft-enhanced/
In a previous RetroChallenge I was going to re-write Nibble BASIC in itself, but my project this time is to write an external "compiler" to take an enhanced Applesoft like script and convert it to run on an Apple][.
epooch
http://apple-crapple.blogspot.com/search/label/RetroChallenge%202016%2F10
First, I want to try to revive an old parts donor Apple II+ which is missing a lot of pieces and ICs.
Next, I would like to start work on designing the Apple ][b, a computer that could have been released by Apple circa 1979. The b is for business! An incremental release of the Apple II+.
Ron Hale-Evans (@rwhe)
http://ludism.org/tinfoil/RetroChallenge201610
For Retrochallenge 2016/10, I'll focus on my TRS-80 Model 100 and Tandy 102. I'll attempt to retrieve them from my garage (nontrivial) and rehabilitate them. Pending/barring that, I may also work with some Model T emulators such as Virtual T. I may program some games in MFORTH, and outline a book about the Model T platform to write after my current book is finished.
Rob Justice (@jrobj_)
I recently ported over the Software Automatic Mouth (SAM) software to the Apple ///. While doing this I came across a demo of SAM singing. What I want to try for the RetroChallenge is to make a basic program to convert music and lyrics into a format that SAM could play, or maybe that should be sing. (hopefully something like that 🙂 ) This might end up more of a helper program, and then some manual editing of the resultant phonemes to get it to sound better (more likely).
I'm thinking I will add the ability to my Apple /// driver to be able to use it to convert text to phonemes. Currently you can send text to it, but it just converts and speaks it. Then write a Basic program to read notes and text and convert to pitch statements/phonemes, and then play them.
That's the idea, lets see how it goes once I get into it.
See: http://robjapple.blogspot.com.au/
John Klos
I plan to make a tutorial about how to set up a proper, modern email server – with TLS, greylisting, SPF, perhaps even DKIM – using a real, honest-to-goodness VAX. I plan to do this with a real domain on a real, public IP so that everything in the tutorial will exist in the real world.
This will also be a good example of how to avoid the "cloud" and own our own data.
Perhaps I'll even get a Twitter client going on a VAX, too, so I can report status.
Tom Raidna (@TRaidnaComputes)
https://traidna.wordpress.com/
My Retrochallenge 2016/10 project will be :
Finally completely set up my Commodore 128 with SD-IEC drive and two floppy drives, modem and joystick(s)
Write a simple program (BASIC and/or CC65 C) to test the joystick(s)
Write a simple program to graph/track my weight loss (see blog)
Stretch Goal – Test the modem – see if I can connect to something via phone line, download terminal emulation software and test
I have greatly reduced my collection of retro-computers over the past year, at one time I had 2 Apple-IIGS, Apple IIc, AppleIIc-plus, Commodore 64, Timex Sinclair 2068 (sadly died), 3 TI-994a's Commodore Plus 4, TRS-80 Model 102.
This January 31st I made a life changing decision to join Weight Watchers, and to date I have lost 115 pounds. I sold off much of my collection to fund the purchase of a Kayak and a Mountain Bike to help me get more exercise. This in turn has resulted in not doing much with my retro computers, so this will be an interesting test to see if I can maintain my exercise schedule and ease back into my retro computers as well. You can track my weight loss journey at my bopinblog.wordpress.com blog site.
I am looking forward to a fun time this Retrochallenge, as my two previous campaigns took a tremendous amount of time and at times felt stressful, this one will be more for the enjoyment.
Connor Oliver (@coliver_pe)

http://rietumi.com/vintagecomputers/retrochallenge_10_16
I'm planning to restoring an IBM 5150 I picked up a few weeks ago. I don't know how much work it needs, but that's all part of the fun. Both the 5150 and the associated MDA monitor will need work, so it'll likely be a pretty big project.
gopher://rietumi.com/1/vintagecomputers/retrochallenge_10_16
Andy Collins (@acollins22)
http://www.randomorbit.co.uk/?cat=123
Recent competitions have seen great entries by talented retro-folks the world over whereas my contributions have been less glorious but filled with enthusiastic zeal.
This time around will be no different 🙂
I'm not sure what I will do to be honest. I may take a broken retro system down from the "shelf of good intentions" and try to fix it. I may try and interface a ZX printer to something non-Sinclair or perhaps get the Tandy 4 colo(u)r plotter talking to my PDP-11. Who can say?
Whatever happens there will be joy and frustration but mostly joy.
Stephen Barriball (@z0m8ied0g)
http://blog.retroacorn.net/category/201610
My aims this time round are to setup 3 demo machines to use at shows to demonstrate my ViewData BBS.
I'll also be imaging software using my Kryoflux and possibly pimping out my main BBC Master with a new colour case.
Erik Piehl (@erikpiehl)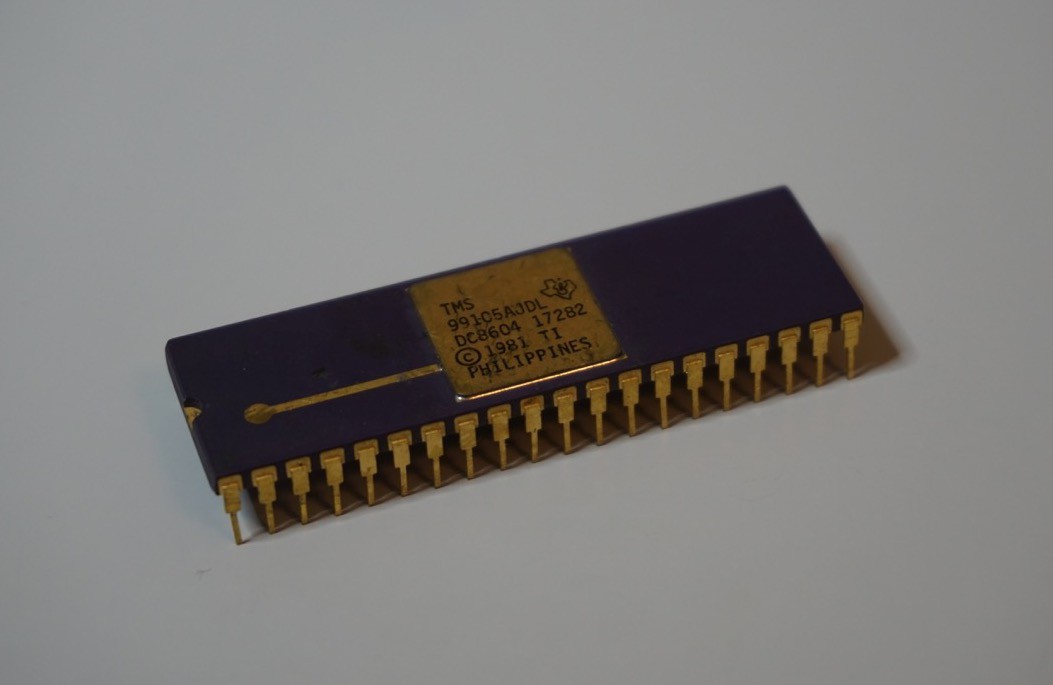 https://hackaday.io/project/15430-rc201699-ti-994a-clone-using-tms99105-cpu
Back in the day TI used the TMS9900 CPU for the TI-99/4A home computer. That CPU choice was made due to schedule pressure and led to some strange design choices. TI followed up the TMS9900 family with two other generations of TMS99 family CPUs before the family became extinct: the TMS9995 and the (most powerful) TMS99000 series. My understanding is that no-one has yet tried to build a clone with the TMS99000 series CPU, so I will try to do that with a TMS99105 chip in October 2016 as my retro challenge entry.
Abraham Vreugdenhil (@a_avretro)

https://avretro.wordpress.com/
Next month I want to participate the RC2016/10 with my intel 4004 project.
Last time I work on this project to build a robotcar powered by an intel 4004 processor, and a 4001 ROM as input device and a 4002 RAM as output device. An SD cart connected to an propellorchip act as Program ROM. The SD-cart hold's the binaire file with the program for the intel 4004. In the begin of November there's an Robot-challenge in Holland where I want to participate to complete some taks's with this Intel 4004 powered Robot.
So during the RC2016/10 I want to complete this robotcar and program it for it task's.
Josh Malone (@48kRAM)
My project will be to repair, recondition, and upgrade at least two of my vintage machines: an Atari 400 and a Tandy 102.
Steve Barnett (@moopaloop)
My planned project is yet another based on Spencer's RC2014 computer. I'm intending to finish my 74 series logic based SD card interface. If that gets done I'll probably attempt to hook the interface up to a Spectrum to make this a more legitimately retro entry.
Norbert Landsteiner (@mass_werk)
http://www.masswerk.at/rc2016/10/
last minute entry: "Ironic Computer Space Simulator"
Bringing Computer Space to the DEC PDP-1.
Mike Finger (@Retro2Neo)
This is my first retrochallenge, so be gentle! 🙂
Back in the spring i started re-exploring retroprogramming thinking of writing a game. I started with what I knew, that being C and started working on some graphics routines to learn hi-res graphics. While working on the routines I found out about PLASMA and was intrigued with this new language and wanted to explore it for possible use for the game I wanted to write.
Needless to say, I took the red pill and went down the rabbit hole exploring PLASMA's capabilities and did some comparisons to C. I got derailed by family matters and it's sat since then.
I want to pick up where I left off (You can go catch up on my blog.  /nudge) and continue to look at the merits and benefits of PLASMA and compare it to C along the lines of speed, size, etc. (suggestions welcome!)
Just to be clear. This is not a "C is better than PLASMA" endeavor. This is a genuine exploration of PLASMA by an old C programmer.
Christopher Just (@coronax_cj)
https://coronax.wordpress.com/projects/retrochallenge-2016-10/
I'm going to throw my hat into the ring by working on a small RPG-style game for the C64.
Michael Sternberg (@16kRAM)
https://16kram.com/2016/09/30/retrochallenge-201610-prologue/
My Retrochallenge 2016/10 entry: use an Atari 800 to select & transfer Intv ROMs to an Intellivision via Chad Schell's serial-based Intellicart! flash memory cart.
Jeff Armstrong (@fortranjeff)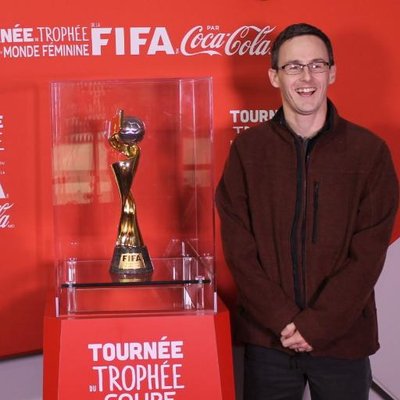 I will be attempting to move my blog to being hosted on a Digital Equipment Corporation Rainbow 100 full-time. The plan really involves two things:
1. Configuring a nice hardware setup involving a Raspberry Pi (probably) and a serial connection to a Rainbow 100A in my "server room," or storage closet.
2. Setting up uIP/FOSSIL (ported during a previous retrochallenge) to serve pages, and, more importantly, finishing up an entirely new static blog generator engine written entirely in GW-BASIC.
By the end of the challenge, I should have a functioning blog running off floppy disk served off a Rainbow with its own true HTTP server connected via SLIP to something with an ethernet port.
Mark J. Blair (@nf6x)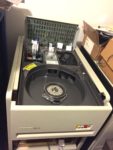 I may regret this, but I have decided to participate in Retrochallenge 2016/10! And I'm taking on a big project, thus stacking the odds in favor of spectacular failure: I would like to convert one of my DEC RL02 hard drives to have a USB interface, so I can then use it for imaging RL02 packs (such as the ones that came with my VAX-11/730), and writing new stuff onto them (like BSD UNIX, maybe?). The RL02 is a 10 megabyte hard drive using a single 14″ removable platter, and it was used with a variety of DEC computers.
This is an idea that has been tickling my brain for a while. Like most of my obsessions, it periodically pops up to the top of my mental stack, then spends some time there before I get distracted by another squirrel. This year, it happened to pop just before the Retrochallenge, so here we are! Now, I'm not the first person to have ever come up with this idea, and I'm not even the first person to decide to actually do it. I could implement the same hardware that one my RL02-converting predecessors helpfully shared on GitHub, but I won't learn anything that way. So I'm re-inventing the wheel!
I plan to base my design around a Xilinx Spartan-6 FPGA and an ST STM32F4 series microcontroller. I happen to also have a future CoCo project in mind using the same combination, but it's not time to talk about that one yet. I expect to modify one of my spare RL02 drives reversibly, removing the normal funky ZIF connectors from the back and installing my new interface board in their place.
I don't realistically expect to complete this project by the end of this month, but I'll be quite satisfied if I have the new board designed, built, and mounted inside a drive, festooned with logic analyzer cables, as I scratch my head in confusion trying to read a sector.
Eric Smith (@brouhaha)
http://whats.all.this.brouhaha.com/2016/09/30/rc201610-entry/
My RC2016/10 entry is interfacing bubble memory (the future of non-volatile memory, as of the 1960s through the mid-1980s) to USB, for use as a (very low capacity) storage device.
Simon Jonassen (@sjonassen)
OK.. so whats this all about then
well, the coco 1/2/3 were always undersung (literally)…. (NOT ANYMORE)
https://www.youtube.com/watch?v=v_F3lcos4rM
if we look back in time to the *heyday*, there were ALOT of good games, but sadly the audio was either lacking or it interrupted the gameplay….
Harry Culpan (@hculpan)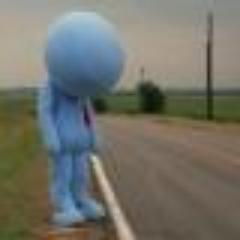 http://kablueyskorner.blogspot.com/
My challenge will be to use DOS and Windows 3.1 for the month to fulfill as much of my personal computing needs as they can that don't involve the web. It's been 20+ years since this technology was considered cutting edge, and I just want to see how it compares to today's computer technology for getting stuff done and playing around.
Gracana (@FeatherOrNot)
I'm building a 68k (ColdFire SoC) based home computer. Hopefully I can get boards made and a ROM monitor written by the end of the month. This is something I've always wanted to do, but I've had trouble deciding how to get started. We'll see how it goes!
Ricardo Quesada (@ricardoquesada)
Retrochallenge: Building the C64 I.D.IoT.R
I started building the C64 I.D.IoT.R a few months ago, but never finished it. What better than to finish it for the Retro Challenge contest.
C64 I.D.IoT.R is a smart light controlled from a C64. Its name means:
C64: Commodore 64
I: Intelligent
D: Dimmer
IoT: Internet Of Things:
R: RRRRR
Jeremy Harton (@jnharton)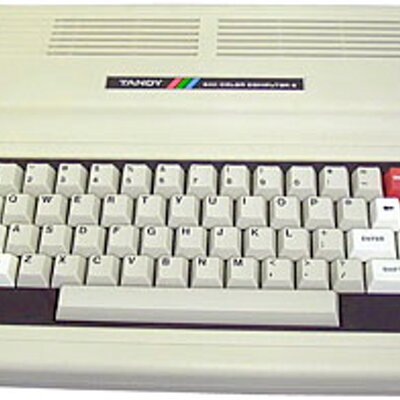 http://retro-compute.blogspot.com/
Messing about with Tandy CoCo 1 & 2, possibly playing a few games on my Apple IIe. I hope to make some use of a tape deck and DriveWire4 with the CoCo. Really anything goes as long as I do something. 🙂
Jim Gerrie
Just thought I would ask if I could slip in under the wire and join the effort. Won't be much of a contribution. I plan to write up a blog posting on my latest Basic game created over Canadian Thanksgiving weekend called "Deep Scan." It's for the MC-10 (of course). Will also discuss two minor porting projects I did earlier in the month.
Derek John Evans (@WinCMOC)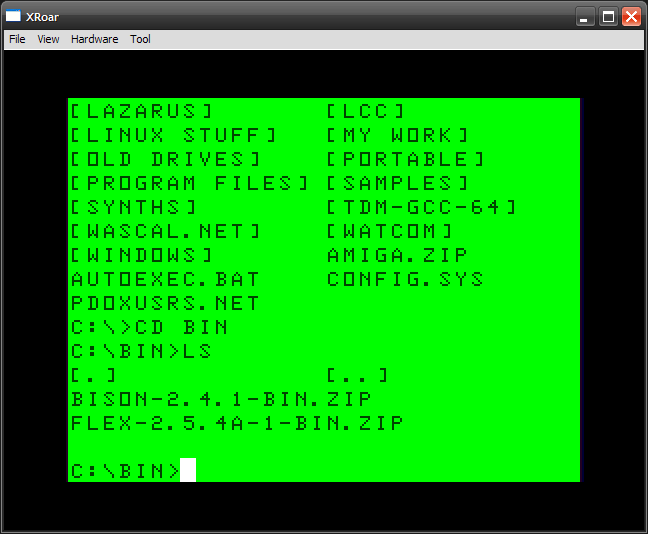 https://sourceforge.net/projects/cobado/
So, I needed an idea for the Retrochallenge Competition. I spent 2 weeks thinking up ideas, but none of them clicked as being overly cool, until this morning!
My goal is, to get my 26 year old Colour Computer 2 connected to my Windows system so I can browse/load/save files.
I know what you are saying. Why not just use DriveWire? Well, DriveWire looks cool, but it appears to require a 16K ROM. Correct me if Im wrong.
I want to code an ultra small (under 256 byte) BIOS which will connect to a server. From that, all file commands will be written at the server. How?
The BIOS will be a chrout logger. Characters will be sent to the server, which will maintain an exact copy of the current line buffer. At any point, the server can "take over" the CoCo and do some basic modifications. ie: Read/write memory, write strings or execute routines.
Stage1: I already have a proof of concept working using the Becker port. I plan on cementing the BIOS protocol this week and getting the size small enough to fit into the cassette buffer.
Stage 2: Modify the BIOS to use RS232 communications, while keeping the size below 256 bytes. This should allow me to run the system on a stock CoCo.
Walid Maalouli (Vorticon on AtariAge)
http://atariage.com/forums/blog/659/entry-13327-slot-car-computer-control-with-a-ti-994a-computer/
Sorry about the late start but here's a project of mine I'd like to enter into the Retrochallenge 2016/10.
It uses a TI 99/4A computer to control a slot car on a track to compete against a human player.
Contest is underway! (No more entrants for this round, please!)

Competition started at midnight GMT on 1 October 2016 and runs until midnight GMT on 31 October 2016 — get ready and be sure to follow @retrochallenge…you can only be young once, but you can be Retro Forever!